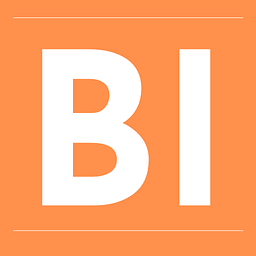 ATL: Defense helps Hawks finish two-game sweep of Wizards
Lauren Williams, AJC
BKN: Nets' vision for post-Kevin Durant, Kyrie Irving era finally becoming a reality
Alex Schiffer, The Athletic
BKN: A win is a win: Nets barely survive Timberwolves in OT
Lucas Kaplan, Nets Daily
BKN: Dinwiddie, Bridges lead Nets to OT win over Timberwolves
Brian Lewis, NY Post
BOS: 7 thoughts on the Celtics, and why we need to start talking about load management
Chad Finn, Boston Globe
CHI: Beverley's belief fuels career, from Houston to Bulls
KC Johnson, NBC Sports
New to BI? Sign-up for a low-cost – $5/month or $50/year (that is 14 cents per day!)- paid subscription for access to the full BI newsletter, including the team-specific and league-wide stories sections as well as free agency news, draft insights, and takeaways from the previous day's games. *** If you are a free subscriber, please consider upgrading to paid status, entitling you to the entirety of BI ***
CLE: Takeaways from the Cavaliers' loss to the Heat
Chris Manning, Fear The Sword
CLE: Cavs get taste of playoff-like basketball, split 2-game series against the Heat
Kelsey Russo, The Athletic
CLE: Cavs can't finish in fourth quarter, blow double-digit lead in loss to Heat
Chris Fedor, cleveland.com
HOU: Rockets rookie Jabari Smith Jr. begins his breakout
Brian Barefield, USA Today
LAC: Clippers finally have momentum and optimism. Can they continue to ride those waves?
Andrew Greif, LA Times
LAL: Lakers take pride in defensive strides since trade deadline
Kyle Goon, OC Register
LAL: D'Angelo Russell and hot-shooting bench spark Lakers to comeback over Raptors
Dan Woike, LA Times
LAL: D'Angelo Russell keeps Lakers rolling in his return
Dave McMenamin, ESPN
LAL: D'Angelo Russell's impressive return helps Lakers beat Raptors
Kyle Goon, OC Register
MEM: Ja Morant's Impact Can Be Bigger Than Basketball
Kurt Streeter, NY Times
MIA: Takeaways and details from Heat's comeback win over Cavs
Anthony Chiang, Miami Herald
MIL: Brook Lopez is becoming one of the NBA's most underrated players
Nathan Marzion, Behind The Buck Pass
MIL: Ingles' importance continues to grow, both on the court and in the locker room
Benyam Kidane, Sporting News
MIN: The Little Things Can Cause Big Problems
Jack Borman, Canis Hoopus
MIN: Karl-Anthony Towns' return is starting to take shape
Jon Krawczynski, The Athletic
MIN: Timberwolves fall in overtime to Brooklyn
Jace Frederick, Pioneer Press
MIN: Versatile, hardworking Nickeil Alexander-Walker has been strong addition to Timberwolves
Chris Hine, Star Tribune
NOP: Herb Jones remains a crucial part of Pelicans identity and their chance to make a run
William Guillory, The Athletic
PHI: Sixers-Blazers takeaways: Embiid is 'unguardable', Maxey's defensive effort, Thybulle's safe haven
Keith Pompey, The Inquirer
PHI: Embiid game-winner caps Sixers comeback
Kyle Neubeck, Philly Voice
PHI: Embiid Leads Sixers' Comeback Effort Against Trail Blazers
Matt Gregan, Sports Talk Philly
PHI: Embiid is excelling at the nail and elbow
Gina Mizell, The Inquirer
POR: Simons reignites Trail Blazers' offense in defeat at Philadelphia
Aaron Fentress, Oregon Live
POR: Blazers lose to 76ers on Embiid's game-winning shot
Aaron Fentress, Oregon Live
POR: Damian Lillard is taking Matisse Thybulle's game to the next level
Benyam Kidane, Sporting News
POR: Lillard Isn't Giving Up on a Blazers Playoff Run
Chris Mannix, Sports Illustrated
SAC: How the Kings Transformed into the NBA's Cinderella Team
Chris Haynes, Bleacher Report
SAC: Can The Kings Be Bigger Than The Beam?
Patrick Redford, The Defector
SAS: The Spurs still have questions that need answers
Matthew Tynan, Corporate Knowledge
SAS: Spurs stun the Nuggets thanks to new hero Mamu
Zachary Colwell, Pounding The Rock
SAS: How rookie Julian Champagnie is transitioning from college star to NBA role player
Tom Orsborn, ExpressNews
TOR: The Raptors are mediocre at best, and this road trip proved it
Eric Koreen, The Athletic
TOR: Raptors lack bench support in loss to Lakers
Michael Grange, Sportsnet
TOR: Bench lets starters down again
Josh Kern, Raptors HQ
TOR: Achiuwa is a litmus test for the Raptors' priorities
Oren Weisfeld, Yahoo Sports
UTA: Talen Horton-Tucker hasn't been a point guard — until now
Ryan Miller, KSL
WAS: Wizards' late-game struggles continue
Ava Wallace, Washington Post
WAS: Wizards lose to Hawks, swept in mini-series
Chase Hughes, NBC Sports
How will NBA's wild Western Conference play out?
Sam Amick, The Athletic
It comes down to the stars.

We know that much about today's NBA — and yesterday's too, for that matter.

Do the stars on (insert team name here) fit together, and are they healthy and ready to play on most nights? Ability, compatibility and availability. That's the name of the game. A team's title contender status can be borne or broken by the synergy — or lack thereof — between its best players.
Impending free agents who could earn a payday down the stretch
Dalton Sell, Hoops Habit
Wembanyama sweepstakes at the NBA's three-quarter pole
Keith Smith, SBNation
Mock Draft: Who are the best defenders available?
Ian Levy, The Step Back
Maxwell Lewis is a Worthwhile Gamble
Arya Chawla, Sports Illustrated
Biggest Red Flags for Projected 2023 NBA Draft Lottery Picks
Jonathan Wasserman, Bleacher Report
Four Years Ago Today


Source link