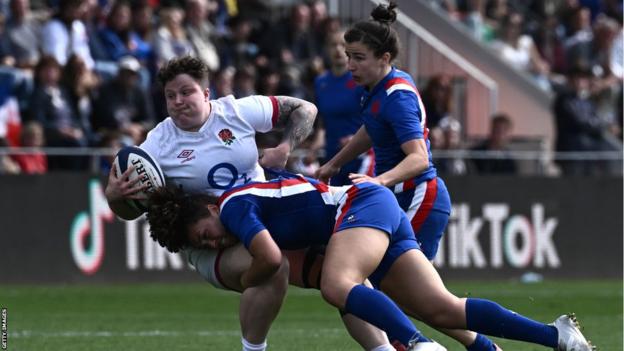 England's trip to France will be the final match of the 2024 Women's Six Nations in what will likely be the tournament decider.
Between them, England and France have won every edition of the tournament since 2016.
In 2024, Ireland will face Les Bleues in the opening game on 23 March, while Wales host Scotland and England travel to Italy in round one.
The 2023 edition starts on Saturday as England seek a fifth successive title.
2024 Women's Six Nations fixtures
Saturday, 23 March
14:15 GMT: France v Ireland
16:45 GMT: Wales v Scotland
Sunday, 24 March
15:00 GMT: Italy v England
Saturday, 30 March
14:15 GMT: Scotland v France
16:45 GMT: England v Wales
Sunday, 31 March
15:00 BST: Ireland v Italy
Saturday, 13 April
14:15 BST: Scotland v England
16:45 BST: Ireland v Wales
Sunday, 14 April
12:30 BST: France v Italy
Saturday, 20 April
14:15 BST: England v Ireland
16:45 BST: Italy v Scotland
Sunday, 21 April
15:15 BST: Wales v France
Saturday, 27 April
12:15 BST: Wales v Italy
14:30 BST: Ireland v Scotland
16:45 BST: France v England


#Womens #Nations #France #England #close #tournament