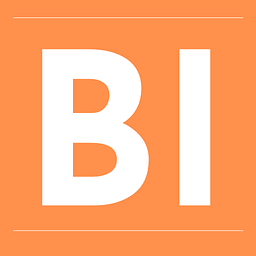 **Free Monday! Subscribe now for the full newsletter every day of the week.**
DAL: Dereck Lively II gives Mavericks hope, potential counter in NBA full of dominant bigs
Kevin Sherrington, Dallas Morning News
DEN: Film study: Hunter Tyson brings hot shooting, steady rebounding to Denver Nuggets
Vinny Benedetto, Denver Gazette
DET: Detroit Pistons post-NBA draft roster questions: How will backcourt rotation shake out?
Omari Sankofa II, Detroit Free Press
IND: Jarace Walker's unselfishness, discipline come from home, make him ideal Pacers fit
Staff, IndyStar
IND: MOJAVE KING TO BE FIRST PACERS DRAFT-AND-STASH PICK SINCE 2007
Derek Kramer, iPacers
IND: Jarace Walker is built like a linebacker is and a near-perfect fit with the Indiana Pacers
Tony East, All Pacers
MIA: Jaime Jaquez Jr. says don't put him in a box, which could make him the perfect Heat package for Erik Spoelstra
Ira Winderman, South Florida Sun-Sentinel
MIN: The $256 million question in Minnesota
Tom Ziller, Good Morning It's Basketball
MIN: Howls And Growls: Naz Reid Re-Signs
Jake Paynting, Howls and Growls
If the Timberwolves front office is true to their word and are now considering Anthony Edwards (and, by proxy, Jaden McDaniels) as the future and the present of their team, then this was the first move that actually stayed true to that timeline.
NYK: New Knick Jaylen Martin has familiar mentor in Charlie Ward
Zach Braziller, New York Post
OKC: Sam Presti comments on Vasilije Micic as NBA speculation grows
Clemente Almanza, ThunderWire
PHI: Nick Nurse is the perfect coach for B-ball Paul
Matt Cahill, Sixer Sense
WAS: Stepping stones with Tyus Jones
Parker Fleming, SubTsakalidis
Most sports followers are worried when their star player goes down, but with Jones ready to step in, the Grizzlies rarely missed a beat. In the 2021-22 season, the Grizzlies were 21-4 when Jones started. Last season, he averaged averaged 16.4 points, 8.1 assists (1.5 turnovers), 4.0 rebounds on 50/41.5/77.8 shooting splits
NBA front-office fibs + Timberwolves triple down on size
Zach Harper/Shams Charania, The Athletic
France's impact on 2023 NBA Draft bigger than Victor Wembanyama
Cam Cobey, NBA.com
Before Wembanyama hit the NBA draft, there was Frédéric Weis
Sam Borden, ESPN
Damian Lillard's last days in Portland? Where is James Harden headed? NBA Free Agency notes
Sam Amick, The Athletic
2023 NBA free agent rankings: James Harden, Kyrie Irving, Draymond Green among potentially available players
Colin Ward-Heninger, CBS Sports
NBA free agency 2023: Which teams have cap space?
Bobby Marks, ESPN+
Final 2023 NBA Cap Space and Spending Power Projections
Keith Smith, Spotrac
Eight teams project to have cap space this summer. Not only will these teams likely go the cap space route, but they'll also have the $7.7 million Room Exception too. Under the new CBA, the Room Exception has more spending power than the Taxpayer MLE does. So, these eight teams are kind of in control of the free agent board.
Offseason Preview: Central Division
Jared Dubin, Last Night, In Basketball
Draft Deeper's Favorite 2023 NBA Draft Picks
Nathan Grubel, No Ceilings
NBA free agency sleepers: 10 players that every team can afford, including Yuta Watanabe and Jock Landale
Stephen Noh, The Sporting News
3 Teams that absolutely crushed the 2023 NBA Draft with smart moves
Ryan McCrary, Sir Charles In Charge


Source link