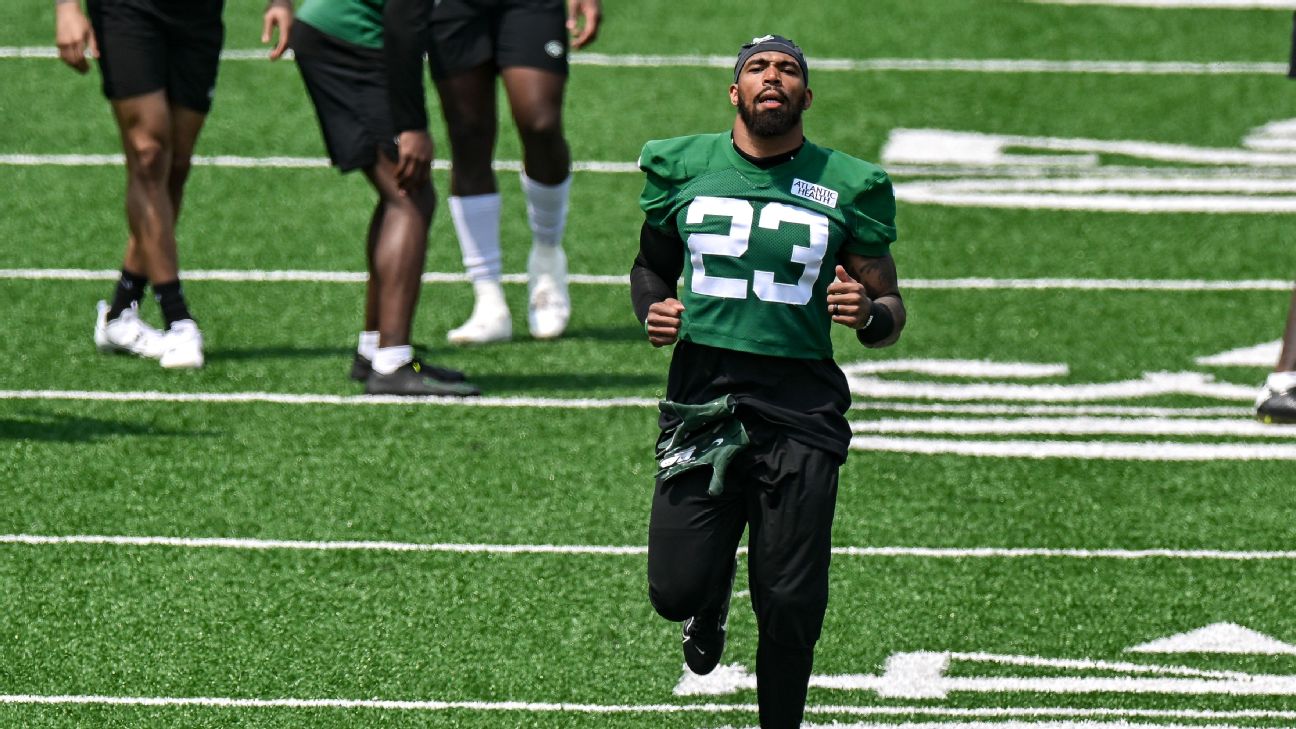 Further testing confirmed that New York Jets safety Chuck Clark suffered a season-ending torn ACL during practice earlier this month, sources told ESPN's Adam Schefter on Thursday.
The Jets signed veteran safety Adrian Amos last week in response to Clark's injury.
Clark, 28, was acquired in a March trade with the Baltimore Ravens. The Jets sent a 2024 seventh-round pick to Baltimore for the six-year veteran, one of the most durable players in the NFL. Clark has played in 96 games out of 97 and ended last season with a streak of more than 1,200 consecutive defensive snaps, dating to 2021.
The Jets had high hopes for Clark, who impressed the coaches with his steady demeanor and cerebral approach. Defensive coordinator Jeff Ulbrich said recently the on-field relationship between Clark and Jordan Whitehead, the Jets' other starting safety, was "exceptional."
Once Clark got hurt, the Jets pivoted quickly to Amos, a free agent. He signed a one-year deal that could be worth up to $4 million, a source told ESPN's Jeremy Fowler. Amos played mostly free safety with the Packers, so he should complement Whitehead, a natural strong safety.
Amos, 30, started every game over the past four seasons and finished top three in tackles on the Green Bay Packers in each of those years. He's one of only four defensive players in the NFL to start all 82 regular-season games over the past five years, joining Kevin Byard, Leonard Floyd and Devin McCourty, who retired after the 2022 season.
ESPN's Rich Cimini contributed to this report.


#Sources #Tests #show #torn #ACL #Jets #safety #Chuck #Clark