So where will Portland look? While any trade will be a collaborative effort between the team and Lillard, the Blazers will, understandably, want the best possible return [for Damian Lillard]. Portland is lukewarm on Tyler Herro, sources told Sports Illustrated. He is entering the first year of a four-year, $130 million contract.
Source: Sports Illustrated
What's the buzz on Twitter?

Zach Lowe @ZachLowe_NBA
Lowe Post podcast: Free agency/offseason mega-preview w/ @HowardBeck: From Dame to just about every team in the league:
Spotify: spoti.fi/3NspG6b
Apple: apple.co/44nnaVt – 1:03 PM

Henry Abbott @TrueHoop
"little chatter of substantive movement for the Blazers"
… "The Blazers don't appear to be in panic mode to restructure their roster around Lillard" … "essentially call Lillard's bluff"
sports.yahoo.com/2023-nba-free-… – 12:27 PM
Jake Fischer @JakeLFischer
Some further slop for you @YahooSports, where the Miami Heat have much more on their plate aside from hoping for a Damian Lillard trade request, plus plenty of other details on Cleveland, Chicago, Toronto, and Rockets and Clippers trade efforts: sports.yahoo.com/2023-nba-free-… – 11:33 AM
Jeff Goodman @GoodmanHoops
2023 ACC/SEC Men's Challenge
Tuesday, Nov. 28
LSU at Syracuse, 7 p.m.
Missouri at Pitt, 7 p.m.
Mississippi State at Georgia Tech, 7 p.m.
Notre Dame at South Carolina, 7 p.m.
Miami at Kentucky, 7:30 p.m.
NC State at Ole Miss, 9 p.m.
Clemson at Alabama, 9:30 p.m.… – 11:05 AM

Chris Broussard @Chris_Broussard
Should Ohtani win MVP every single year? Is Steph Curry really an underdog story? Will the Blazers trade Damian Lillard this summer? & more! Guests: @EphraimSalaam @23davidjustice
Catch us live weeknights 7-10pm ET @FoxSportsRadio & @iHeartRadio podcasts.apple.com/us/podcast/the… – 10:35 AM

Barry Jackson @flasportsbuzz
From PM: Heat willing, eager to wait patiently on Lillard. And updates on Vincent, Strus, more: miamiherald.com/sports/spt-col… – 9:44 AM
Kelly Iko @KellyIko
New IkoSystem podcast 🎙️: Jeff Van Gundy on Dame Lillard, James Harden + previewing free agency, Houston's potential position of strength and the league-wide impact of the new CBA.
Spotify: sptfy.com/O87I
Apple: podcasts.apple.com/us/podcast/the… – 8:44 AM

Ira Winderman @IraHeatBeat
Could a Kendrick Nunn free-agency reunion work for Heat? Latest "Ask Ira" at sun-sentinel.com/2023/06/28/ask… Plus: The Lillard waiting game; Yurtseven's value. – 8:01 AM
Sirius XM NBA @SiriusXMNBA
Two Days until Free Agency!
🏀Latest on Damian Lillard
🏀James Harden's Future
🏀Rumors Swirling
It's The Starting Lineup with @TheFrankIsola & @Scalabrine now!
📻 Listen on the SXM App siriusxm.us/NBARadioLive
📺 Watch on the NBA App app.link.nba.com/Sirius-2 pic.twitter.com/HFnIgTgGvy – 7:02 AM

Barry Jackson @flasportsbuzz
Heat to wait patiently on Lillard and schedule meeting with Vincent in California. And Strus, Love, more: miamiherald.com/sports/spt-col… – 8:40 PM
Tim MacMahon @espn_macmahon
Howdy Partners Ep. 35: @TimBontemps and I discuss the simmering Damian Lillard situation in Portland youtu.be/ujw26_HL7zY – 8:38 PM
StatMuse @statmuse
Rookie leaders in the playoffs:
PTS — Kareem Abdul-Jabbar
REB — Bill Russell
AST — Magic Johnson
STL — Magic Johnson
BLK — Oliver Miller
FGM — Kareem Abdul-Jabbar
3PM — Tyler Herro
FTM — Elgin Baylor pic.twitter.com/av47Rfar2D – 7:42 PM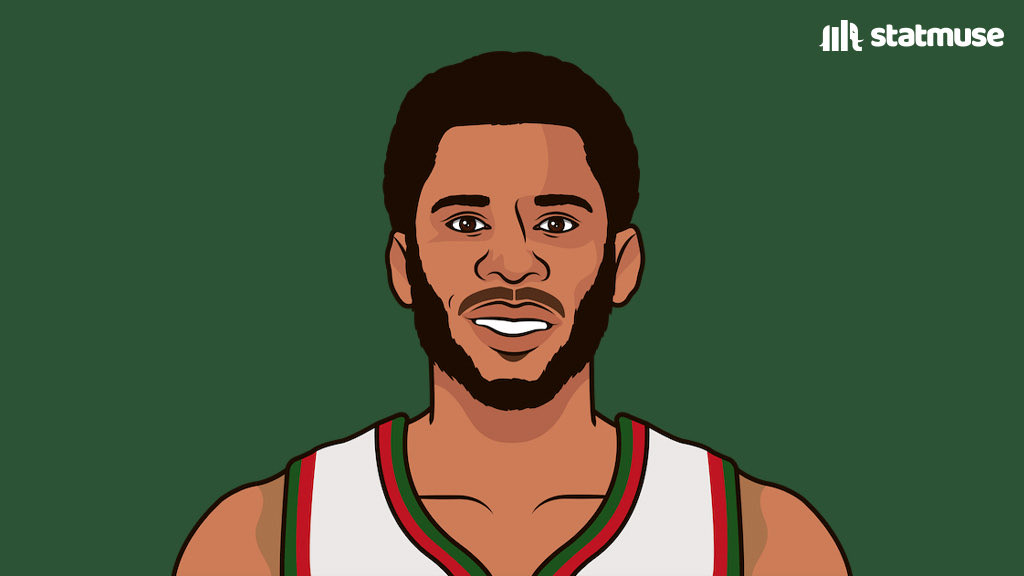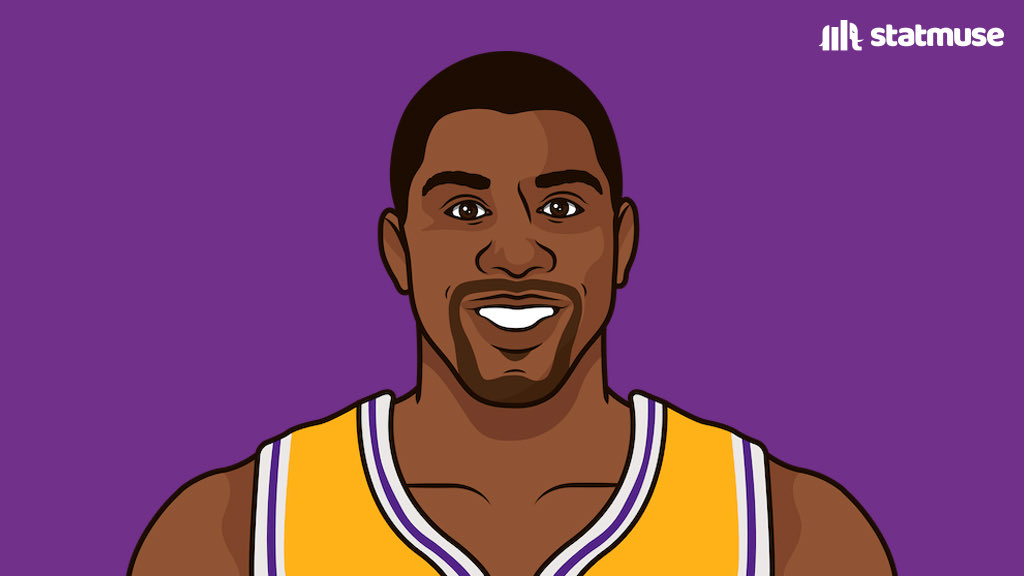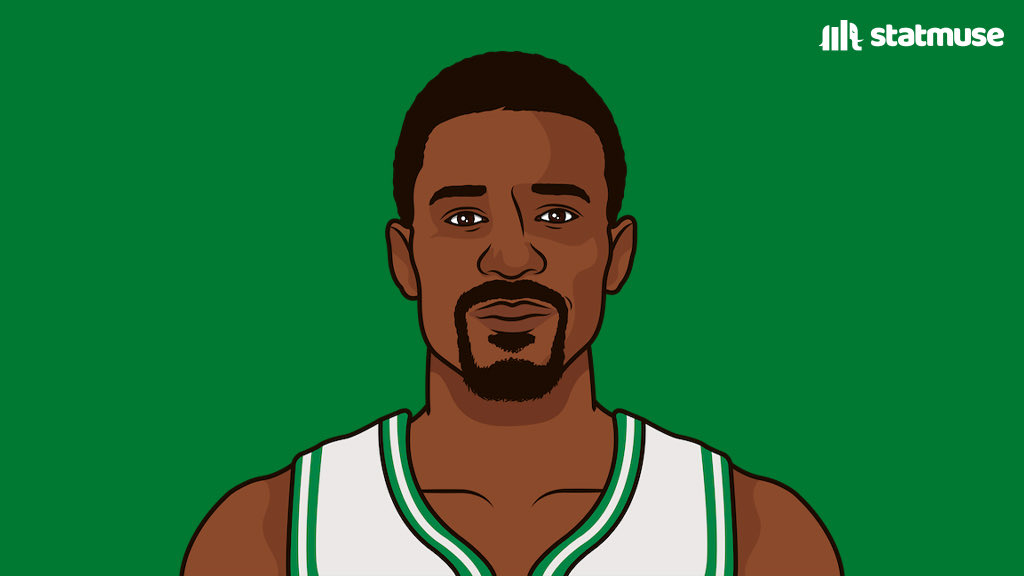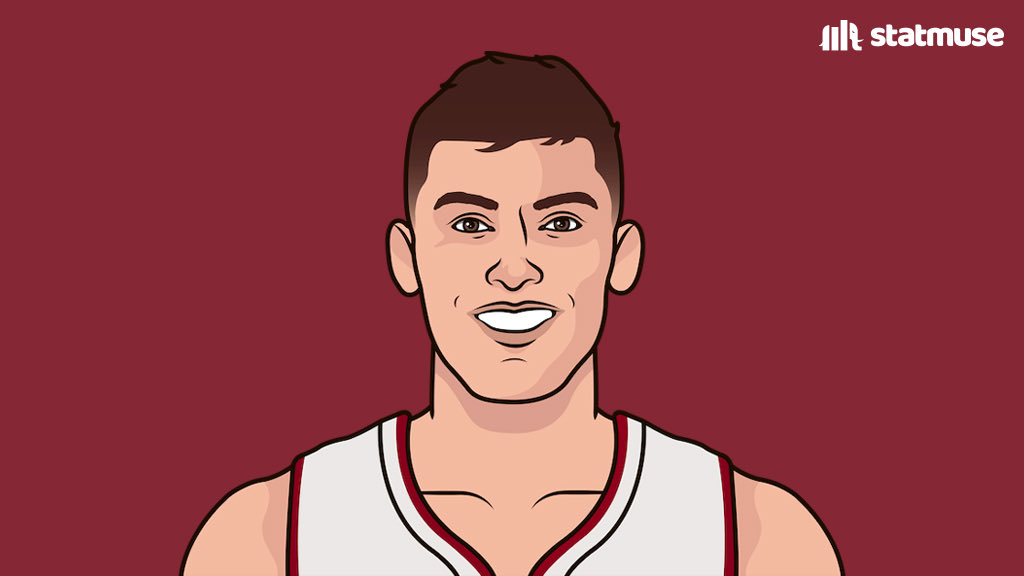 Sirius XM NBA @SiriusXMNBA
🔊 @RickKamlaSports & @EvCoRadio explain why it's time for both the #Blazers and Damian Lillard to go their separate ways #RipCity pic.twitter.com/jwpA4g7vs1 – 7:08 PM
Adam Zagoria @AdamZagoria
Notre Dame and Georgetown will begin a home-and-home this coming season in South Bend, source confirms.
First by @JonRothstein – 6:47 PM

Barry Jackson @flasportsbuzz
Besides finding life on Mars and acquiring Lillard, the other thing that would be incredible this summer is if Portland decides it would prefer expirings, last 2 Heat first rounders, 3 future 1sts, bunch of pick swaps over Tyler's $.A beautiful mystery, as Aaron Rodgers would say – 6:25 PM

The Ringer @ringernba
The Dame and Scoot timelines don't align. What is Portland's best path toward building a win-now squad?
📼: youtube.com/watch?v=7x9LIc… pic.twitter.com/Fb44u8iP5D – 6:10 PM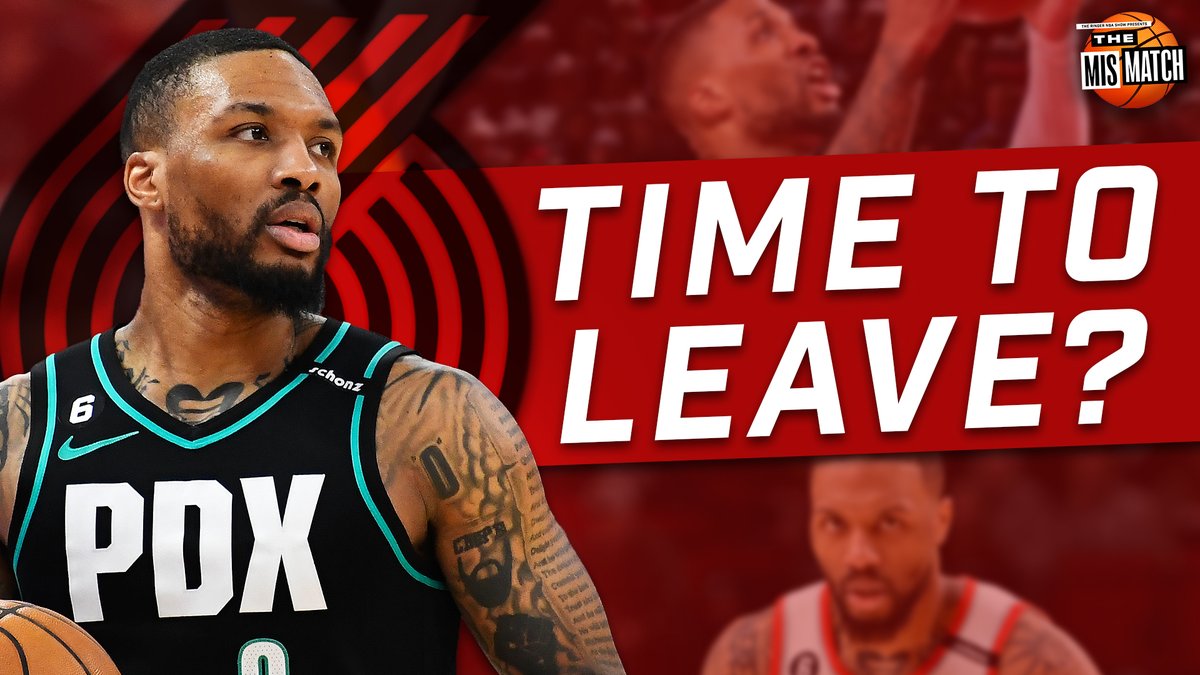 Barry Jackson @flasportsbuzz
Heat considering multiple options with Lowry; for now, they'll wait to see if he's needed in Lillard trade. Where things stand and what makes sense: miamiherald.com/sports/nba/mia… – 5:46 PM

Barry Jackson @flasportsbuzz
NEW: Per sources, Heat plans to patiently wait on Lillard, while other teams reportedly pursue other business. Where thing stands, including an interesting report in past hour. PLUS Heat wants Vincent back. And Strus update, Love, stretch bigs, more: miamiherald.com/sports/spt-col… – 5:18 PM
Aaron J. Fentress @AaronJFentress
2021: "Gotta break up Dame, 31, and CJ, 30. Small backcourts don't work."
2022: "Dame, 32, and Ant, 23, present the same issues."
2023: "Dame, 33, and 6-2 Scoot, 19, will destroy the NBA."
Rookie Scoot will not be better than CJ, Ant or Sharpe.
Dial it back. Let him mature. pic.twitter.com/xwPsOmX9hY – 3:24 PM
Evan Sidery @esidery
Trail Blazers update via @wojespn:
– Nothing has changed in regards to Damian Lillard potentially wanting out of Portland.
– Blazers will look to re-sign Jerami Grant.
– Portland will be very active in trade market over next few weeks to add win-now pieces around Lillard.
-… pic.twitter.com/xswCTyuZBG – 2:25 PM

Zach Lowe @ZachLowe_NBA
New Lowe Post podcast: Free agency/offseason mega-preview w/ @HowardBeck: The Dame landscape, Collins trade, our 5 Most Intriguing Offseason Teams, tons more:
Spotify: spoti.fi/3NspG6b
Apple: apple.co/44nnaVt – 1:42 PM

Dwight Jaynes @dwightjaynes
I love it when people say Dame hasn't asked to be traded and then talk about how he tried to use "his leverage" to get more vets. His leverage is asking to be traded. Come on, it was a threat — or a bluff – 1:40 PM

Sam Quinn @SamQuinnCBS
I generally think the basketball-viewing public has gotten too low on Tyler Herro.
He makes no sense in Portland for obvious reasons, but I think someone has a chance to get a very good player for a reasonable asset price in a three-way deal there. – 4:05 PM

Sam Quinn @SamQuinnCBS
Probably unpopular Lakers idea: I could see them as a third team in a Blazers-Heat Dame trade taking in Tyler Herro.
Young, high upside alternative to DLo. Salary matches Bamba/Beasley. Definitely costs an asset (JHS or the 2029 first). Not likely, but I could see it. – 3:50 PM

Barry Jackson @flasportsbuzz
If Blazers wants no part of Lowry or Robinson contracts, a package of Herro, Caleb, Jovic and Vic's expiring contract (once he opts in for $9.5 million by Thursday), plus 3 first-round picks also would work. More Heat $ would be needed if Jurkic in deal.
miamiherald.com/sports/spt-col… – 3:06 PM
There certainly were a few eyebrows raised this week when Trail Blazers general manager Joe Cronin publicly doubled down on Portland's desire to build a team around Damian Lillard. Still, there is a belief among rival execs that the Blazers will not be able to do enough in the coming days to satisfy Lillard's stated desire to play for a winner, and the two sides will eventually decide its best for both to move on. -via Sports Illustrated / June 28, 2023
Brooklyn, armed with a collection of Suns picks that stretch deep into the decade, can offer the most draft capital. And the Blazers could take a flyer on Ben Simmons, whose contract ($77 million over the next two seasons) isn't as onerous as it used to be. Several other Eastern Conference contenders, including Boston, New York and Philadelphia, could jump into the mix. -via Sports Illustrated / June 28, 2023
Don't expect a quick resolution. Lillard doesn't want to request a trade, and the Blazers don't love the optics of trading away their franchise player. But Portland, correctly, pushed ahead with its youth movement when it used the third pick on Scoot Henderson last week. When the dust settles on free agency, they may have to double down on it. Lillard averaged a career-best 32.2 points last season but at 32 and with $216 million left on his contract over the next four seasons, he's an injury away from his value bottoming out. The risk of not trading Lillard before next season is enormous. -via Sports Illustrated / June 28, 2023
But trading Poole, who signed a nearly identical contract to Tyler Herro's last summer, has only increased speculation from team personnel that the Miami Heat will explore avenues to deal Herro's own lucrative extension before it even begins — also with consideration to the Heat's run to the NBA Finals without Herro in the active lineup due to a broken hand. -via Yahoo! Sports / June 23, 2023
Rumors persist the Miami Heat will try to trade Tyler Herro this summer. Herro's name popped up in a potential trade for Bradley Beal, the Washington Wizards' talented guard who was recently dealt to Phoenix. "There's interest in Herro,'' an NBA executive said. "He's a good player. I'm sure they could get a starter for him. He's just not fitting in down there (in Miami).'' -via Woelfel's Press Box / June 21, 2023
Wes Goldberg: Pat Riley on Tyler Herro: "We missed him (in the playoffs). People don't understand just how lethal he is. He gets bigger in the biggest moments. We've got two anchors in Bam and Tyler." -via Twitter @wcgoldberg / June 20, 2023




Source link