Ben Stokes revelled in England seizing an Ashes lifeline at Headingley again but he admitted being a hostage to fortune this time as he was a bundle of nerves four years on from his virtuoso heroics.
Stokes produced an innings for the ages at this ground in 2019 in one of the tensest finishes to a Test but any prospect of a repeat on Sunday was extinguished when he was strangled down the leg side on 13.
England still needed 90 to reach a 251 target with five wickets left on the penultimate day, but Harry Brook put himself on the map in the Ashes with an assertive 75 that broke the back of the chase.
Brook was seventh man out with 21 still required but while Chris Woakes and Mark Wood got them home with three wickets to spare, Stokes was pacing the changing room unable to bring himself to look.
"Headingley, day four yet again," said the England captain after his side narrowed their deficit in the series to 2-1 with two Tests to play. "It's some place to play cricket.
"I don't know what it is about the place but it seems to bring out great games and unforgettable moments. I'm not going to lie, I was a bit nervous at the end.
"I walked about two kilometres around the Headingley dressing room in the last half hour, I didn't actually watch the last 20 runs being scored.
"It's a completely different place when you can't do anything, you can't influence the game any more, you're left watching and hoping things are going to go your way."
Brook was the last recognised batter when joined by Woakes but the 24-year-old defied the magnitude of the occasion – falling short of the target meant England would lose the series at the earliest possible opportunity – and nudged the hosts to the brink of victory before top-edging Mitchell Starc to mid-off.
Woakes (32 not out) and Wood (16no), who had taken six and seven wickets in the match respectively on their returns to the Test side, then made sure England got over the line in slightly less dramatic fashion than four years ago.
"It was just an unbelievable effort from everybody," Stokes said. "There's been little moments when people have stood up and swung the game back towards us.
"The way Brooky controlled the game from ball one with the bat was amazing. he went out there and put the pressure straight back on to them.
"The way he played with Woakesy in that partnership was high class. For such a young lad in a high-pressure situation in the Ashes was incredible.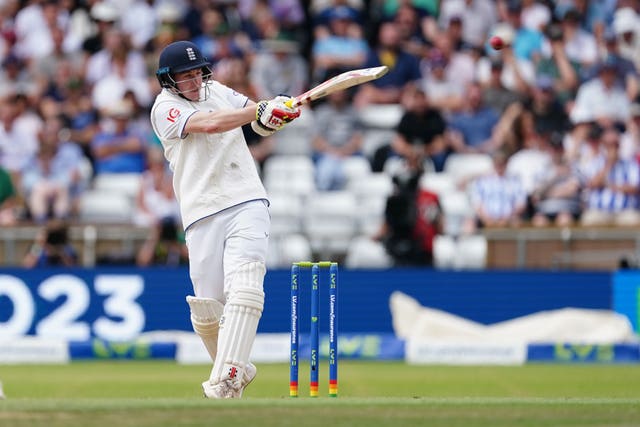 "We've all seen what he can do with the bat, he's an incredibly gifted player, and I think he's only going to get better and better the more pressure situations he's put in."
Wood made a breathtaking impact in his first outing of the series, touching a breakneck 96.5mph with the ball while he contributed 40 entertaining runs with the bat off just 16 deliveries.
Stokes acknowledged having such a vibrant ace up his sleeve, one he has known for the better part of two decades having come through the youth ranks together at Durham, is invaluable.
"I've known Woody for 16 years now," Stokes said. "He's never changed since he was a kid. He just loves playing for England and playing cricket fullstop.
"Whenever he has the ball in his hand, he will give everything he can, whether he's fresh or tired, he will just keep running in and running in. Even with the bat, he is willing to take it on.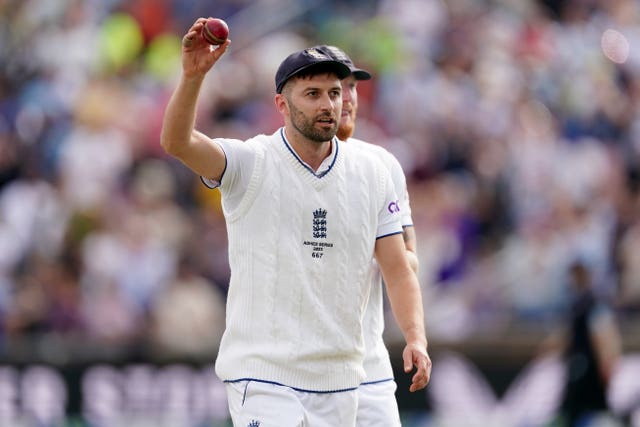 "Having players like that is great, not only for me but for the team. He brings energy and excitement. Everyone watches him bowl because of what he can do. He's a special talent and we are lucky to have him."
There was a surprise on Sunday morning as Moeen Ali was catapulted to number three and while the gamble did not pay off as he was dismissed for five, Stokes was impressed by his team-mate's idea to move up.
"When I took the role on I asked for 10 other selfless cricketers, and that little moment of Mo going to Baz (head coach Brendon McCullum) and saying, 'I want the opportunity' is everything that we're about as a team," Stokes said.
Stokes feels England are yet to hit their ceiling this summer but was pleased this result has kept the series alive, with a week's break before they reconvene for the fourth Test at Emirates Old Trafford, starting on July 19.
"I still think we can be better," he added. "Obviously this is really big in the context of the series. We knew we needed to win this one to keep alive our hopes of winning the Ashes. So a good win."
For exclusive stories and all the detailed cricket news you need, subscribe to The Cricket Paper website, digital edition, or newspaper from as little as 14p a day.


#bit #nervous #Stokes #endured #anxious #wait #England #sealed #Test #win