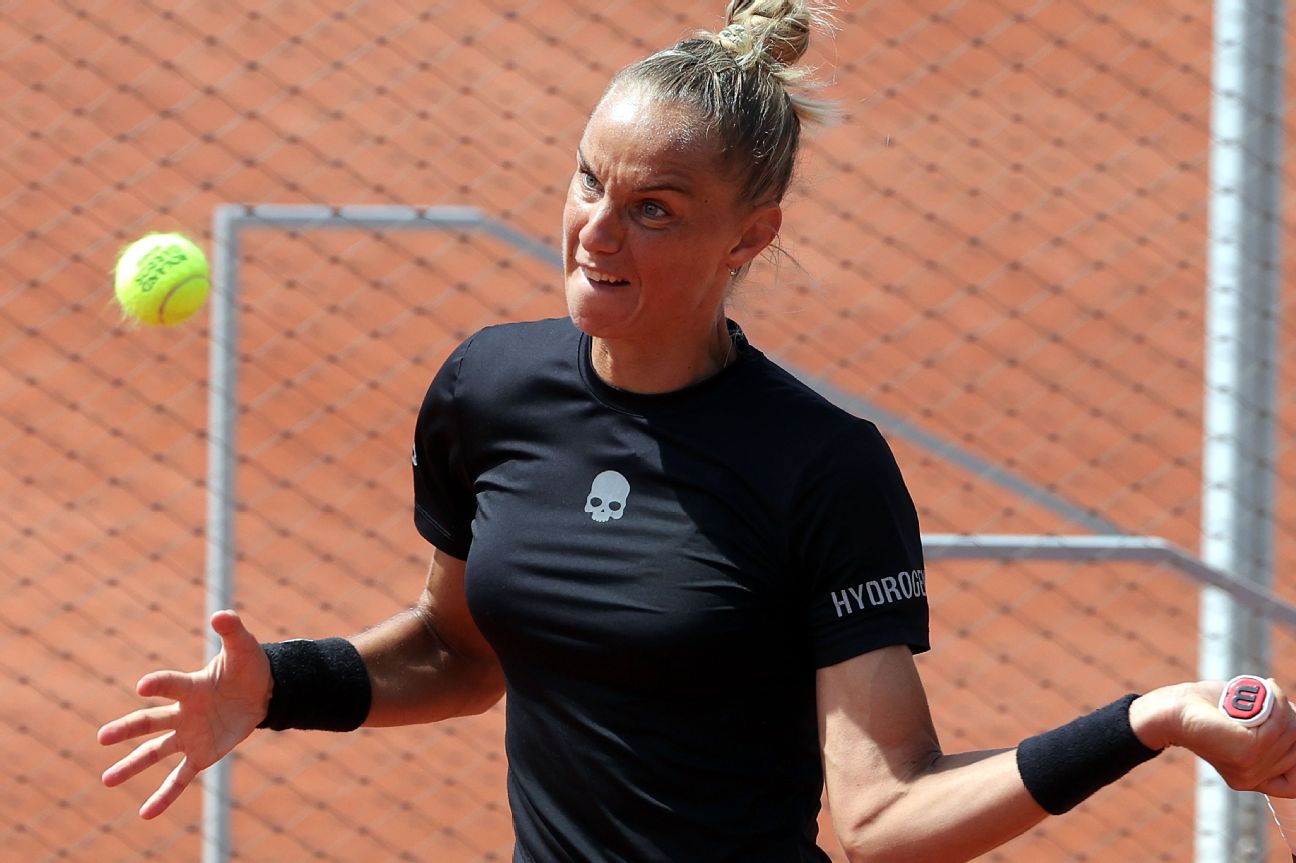 HAMBURG, Germany — Experienced Dutch player Arantxa Rus defeated German teenager Noma Noha Akugue 6-0, 7-6 (3) in the final of the Hamburg European Open on Saturday for her first WTA tour title.
It was the first final for both players. The 19-year-old Noha Akugue was making her WTA tournament debut as a wild card in her hometown, while the 32-year-old Rus was the oldest first-time WTA finalist since 34-year-old Tzipora Obziler in Guangzhou, China in 2007.
"I think today, I didn't have too much support, but it was a very good atmosphere," said Rus, who dedicated the trophy to her father.
Rus coped better with the pressure early on as Noha Akugue's play was marred by a slew of unforced errors. Altogether the teenager had 46 unforced errors, compared to 23 from her opponent.
The 207th-ranked Noha Akugue improved drastically in the second set and saved two match points to excite the crowd. But Rus dug in to wrap up the result in 1 hour, 45 minutes in the tiebreaker.
"I hope I can come back next year and maybe win the tournament," Noha Akugue said.




#Arantxa #Rus #wins #WTA #title #Hamburg #European #Open