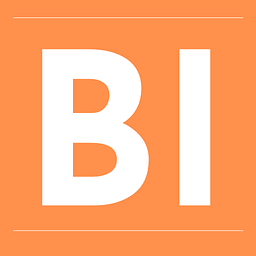 ATL: Onyeka Okongwu ready for a big season with Hawks [Exclusive]
David Yapkowitz, Clutchpoints
CHA: Amari Bailey excited about future with Hornets: 'There's a lot to look forward to here.'
Sarah Effress, The Charlotte Observer
"I feel like painting my own canvas in a sense. It's a blank canvas, however many things of paint you want, it's really what you make it," Bailey said. "Being an all-star, being on a winning team, just grinding things out, it don't come easy. But I signed up for the best job in the world, so I'll be alright."
CLE: Threes a charm…Why year 3 will be a breakout season for Cavs Evan Mobley
John Suchan, King James Gospel
CLE: Darius Garland is a goldfish
Mike Shearer, Basketball Poetry
In biology, there is a concept called "indeterminate growth." Unlike humans, who plateau at a consistent time and size, plenty of flora and fauna grow as much as their environment allows. Theoretically, you could have a world-sized goldfish if you had enough food and a tank the size of the solar system.

Darius Garland is that goldfish; his team needs to change the size of his bowl.
DET: Ranking the Pistons' best assets, trade chips as the 2023-24 NBA season nears
James L. Edwards III, The Athletic
GSW: '23 Season Review: Kevon Looney relishes doing the dirty work
Daniel Hardee, Dub Nation HQ
HOU: Jae'Sean Tate unplugged: On getting healthy, Rockets' locker room vibes and more
Kelly Iko, The Athletic
IND: How the Pacers are advancing the past in the present
Caitlin Cooper, Basketball, She Wrote
LAL: From small town to big time: Austin Reaves reveals how newfound fame isn't changing him
Dan Woike, Los Angeles Times
LAL: Lakers finally have NBA Championship depth – Darvin Ham
Leonard Solms, ESPN
MEM: USA-Spain FIBA Exibition shows Jaren Jackson Jr.-Santi Aldama potential
Joe Mullinax, Bluff City Media
OKC: Oklahoma City Thunder Demonstrating The Value Of Patience In A Rebuild
Bryan Toporek, Forbes
PHI: Sixers' James Harden: 'Daryl Morey is a liar and I will never be a part of an organization that he's a part of'
Keith Pompey, Philadelphia Inquirer
PHI: James Harden: 'Daryl Morey is a liar and I will never be a part of an organization that he's a part of'
Tom West, Liberty Ballers
PHO: 4 ways Bradley Beal raises the Suns' championship ceiling
Gerald Bourguet, PHNX
These five NBA players could be poised for an all-star breakthrough
Ben Golliver, The Washington Post
NBA Player Tiers 2023: The data behind them and why Klay Thompson dropped to Tier 5
Seth Partnow, The Athletic
The French Evolution: How France's evolving basketball culture is shaping the NBA
Tanner Krantz, The Strickland
FIBA World Cup 2023: Karl-Anthony Towns says 'timing is right' to play for Dominican Republic again
Brian Windhorst, ESPN
Team USA handles Spain 98-88 in toughest World Cup tune-up game so far
Kurt Helin, NBC Sports
Team USA behind-the-scenes thoughts: No more 'wine soaked' dinners without Gregg Popovich
Joe Vardon, The Athletic
How Cooper Flagg reclassifying will impact the 2025 NBA draft
Jonathan Givony, ESPN+
Flagg is moving up from a loaded 2025 high school class — boasting Boozer and soon Dybantsa, both No. 1-pick-caliber prospects — to a much weaker 2024 class, which analysts have long lamented for its lack of star power.

Making the call to reclassify now, as opposed to next spring like most players usually do, makes Flagg eligible to compete in the McDonald's All American game in March 2024.
5 Returning Sophomores with Breakout Potential
Adam Spinella, The Box and One
WNBA Power Rankings: Are Fever bound for the draft lottery?
M.A. Voepel, ESPN


Source link